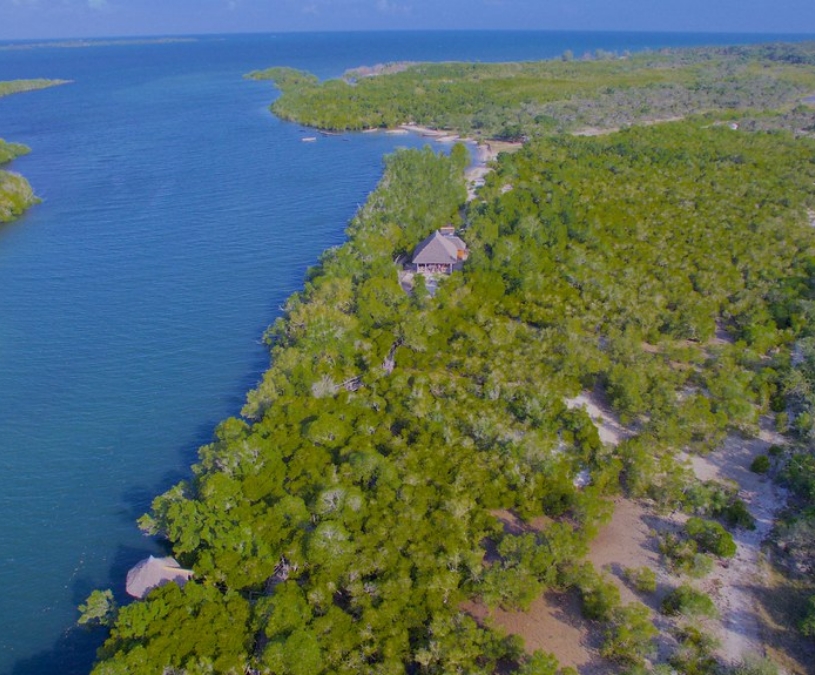 Kenya
Mikoko Pamoja: Managing Mangroves in Kenya through Carbon Finance
Areas of Transformation
Ocean Health, Ocean Equity
Implementation Region
Africa
Implementation Scale
Local
Background
Mangrove forests are extraordinary ecosystems that provide a wide range of benefits to humans, including exceptional carbon sequestration and protection against climate change impacts.
They are globally threatened; finding new and more effective approaches to mangrove conservation is a conservation and climate mitigation priority.
The Kenya Marine and Fisheries Research Institute launched and runs Mikoko Pamoja, the world's first community-led project to restore and protect mangrove forests through the sale of carbon credits.
International demand for carbon credits from Mikoko Pamoja now exceeds supply, and the project is achieving its climate, community and conservation objectives. The area of mangroves in Kenya is estimated at 60,000 hectares, 70 percent of which are located in Lamu and surrounding islands. These forests provide goods and services that are of ecological, economic and environmental value.
© Rob Barnes, GRID-Arendal

Inception of Mikoko Pamoja, which attracted international attention.

© KMFRI Archives

Awarded the coveted United Nations Equator Prize; received US$50,000 from the Leonardo DiCaprio Foundation to help replicate Mikoko Pamoja activities in Vanga Blue Forest (VBF), located in the transboundary mangroves of Kenya and Tanzania.

© Rob Barnes, GRID-Arendal

VBF to offset 5,500 tonnes of carbon dioxide equivalent (tCO2eq) per year in a contracting period of 20 years (from 2019), generating an income of $3,000/year to the local community.

An aerial view of Vanga Bay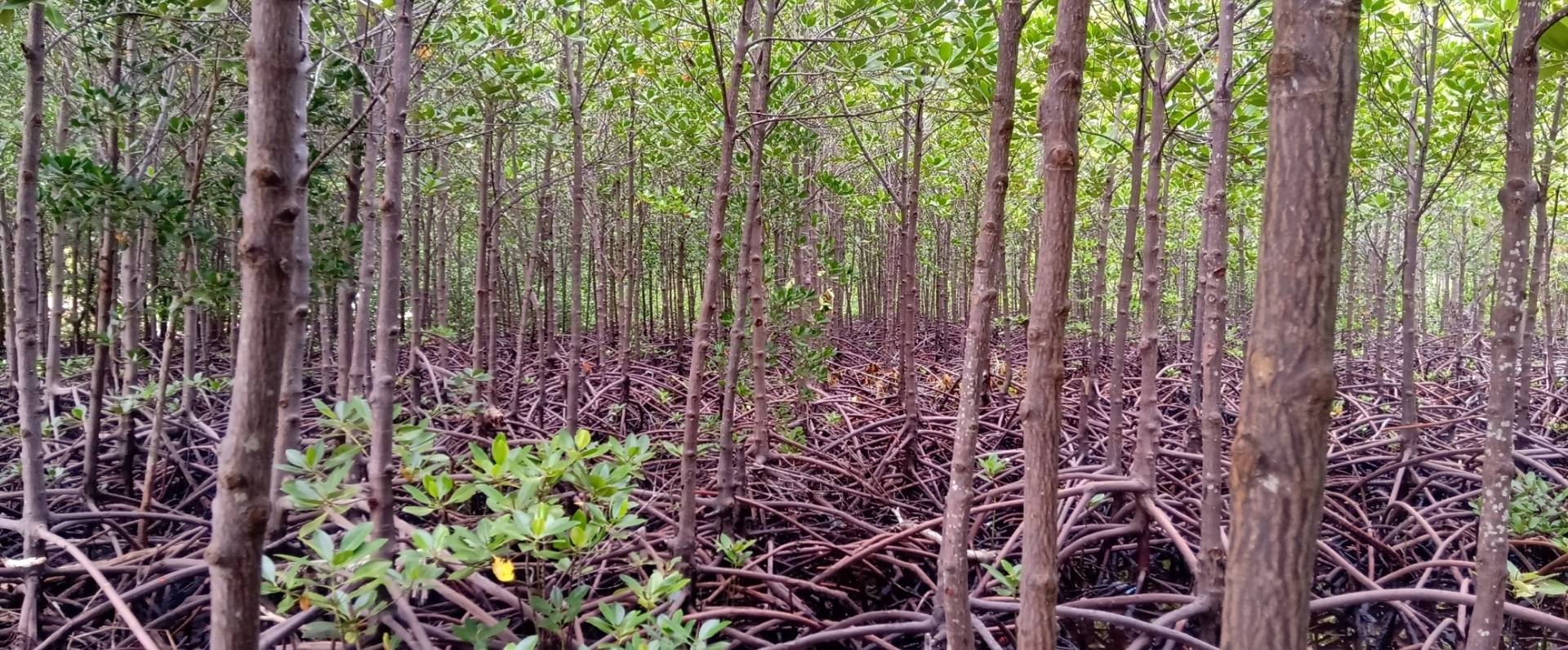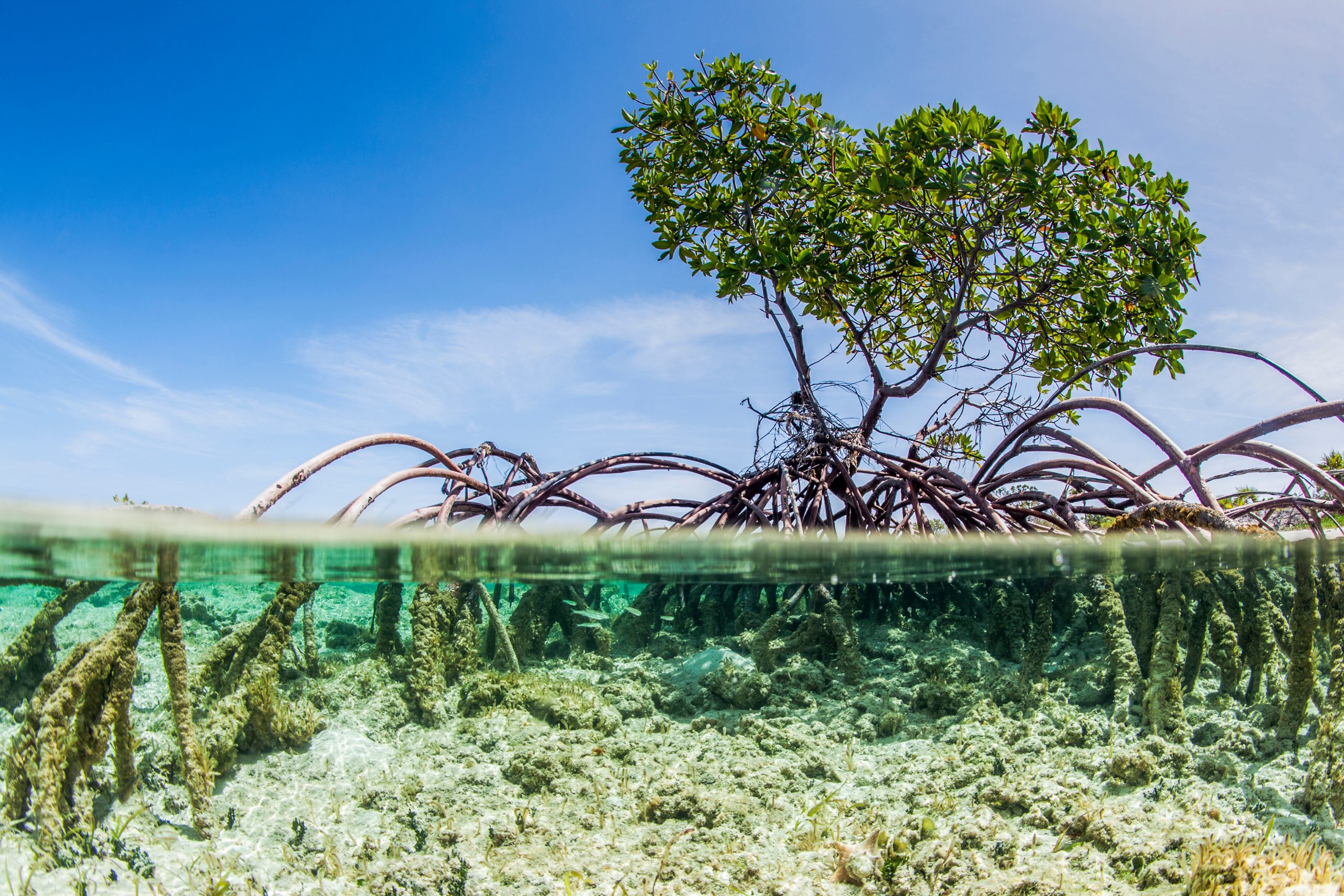 1
Mangrove restoration and protection can mitigate carbon emissions while bringing other benefits such as protecting biodiversity and securing economic returns to fisheries and local communities.
2
The generated income supports local development projects in water and sanitation, education and environmental conservation.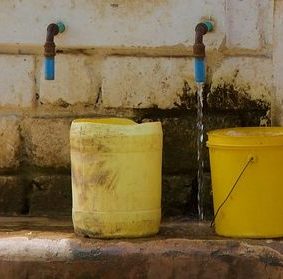 3
Seventy-three percent of local people rely on water points provided by Mikoko Pamoja.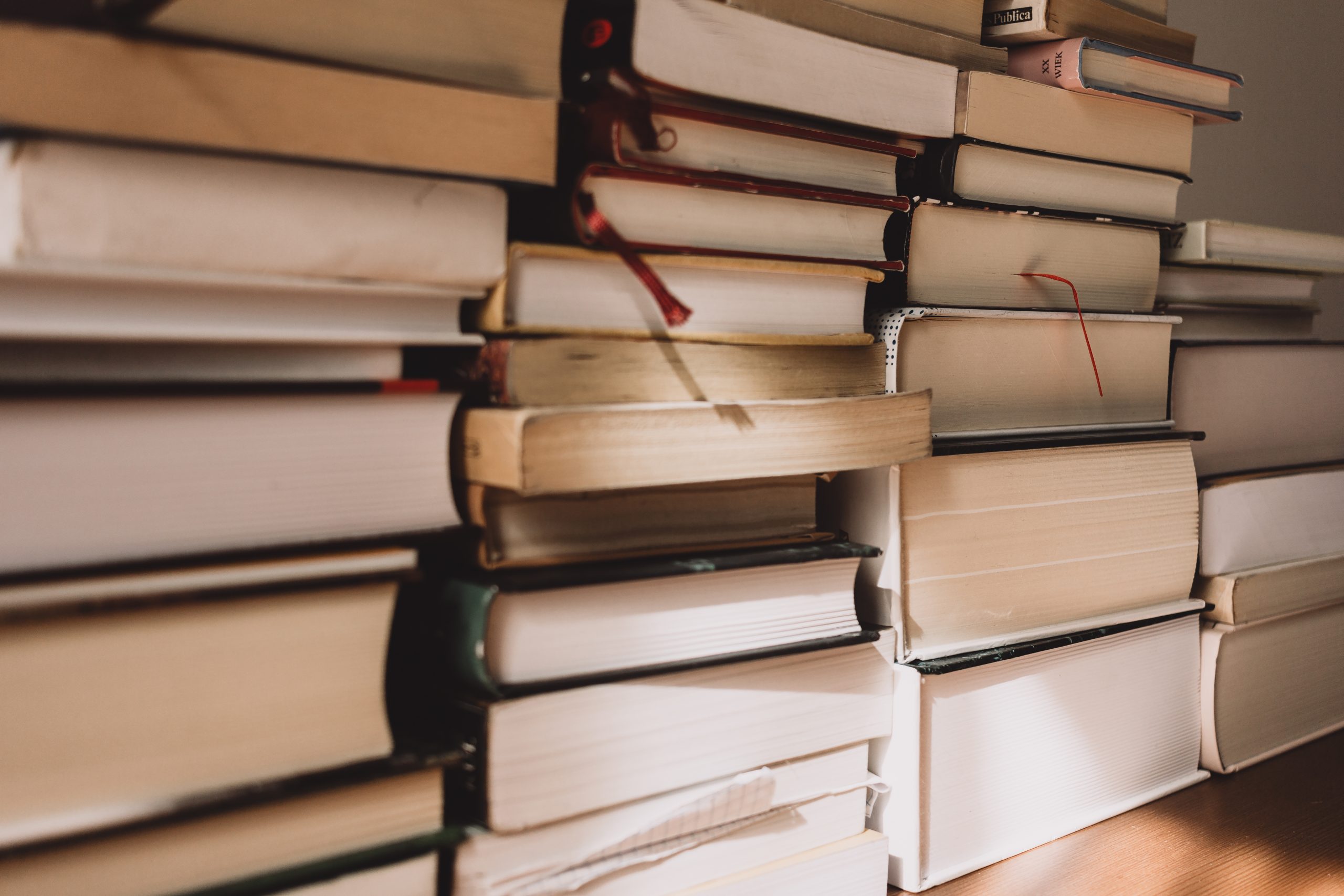 4
Six hundred textbooks provided for local schools.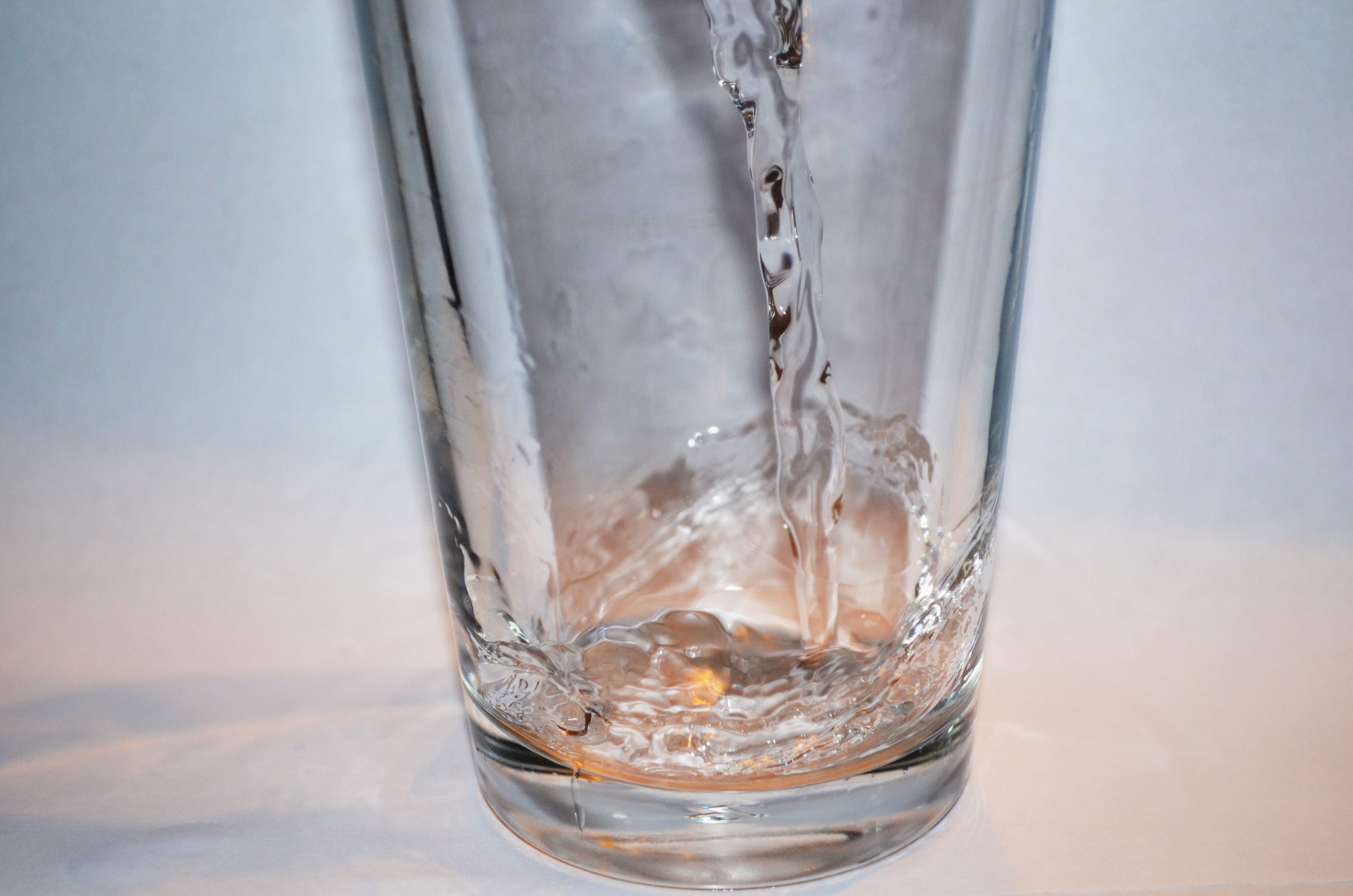 5
Water freely available to over 1,000 students in two local schools.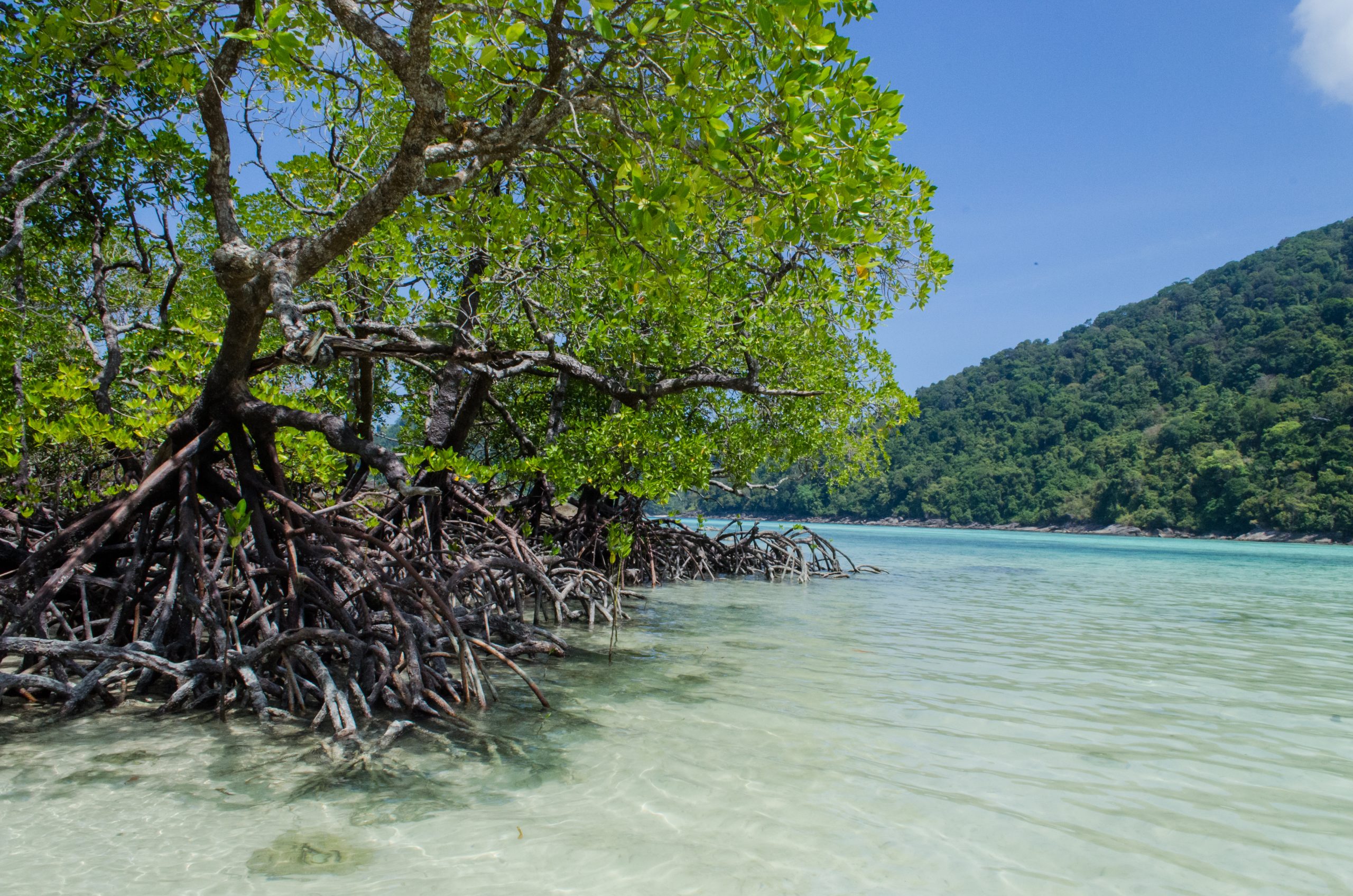 6
In 2018, 1,473 people visited the project.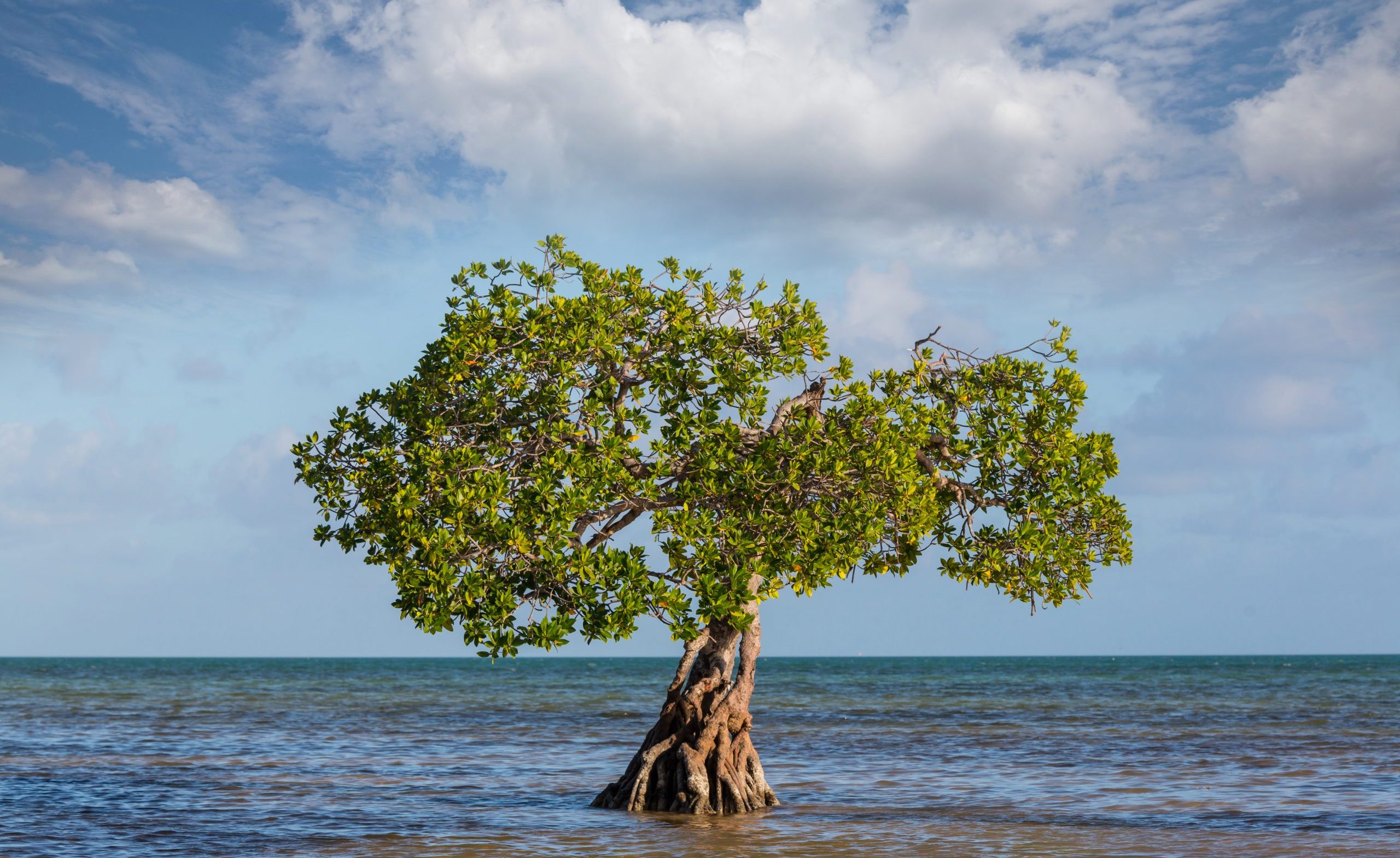 7
In 2018, 148 employment opportunities were created for monitoring activities.
Challenges
Overharvesting of mangrove wood products, conversion pressure and pollution effects are the factors responsible for the loss and degradation of mangrove forests in Kenya. At least 40 percent of the mangroves in Kenya have been lost during the last four decades.
Using a conservative emissions value of 10 tCO2eq/year, the total emissions from losses and degradation of mangroves in Kenya are estimated at 24 megatonnes of CO2eq/year. This is three times higher than the emissions from the transport sector.

Recipe for Successful Implementation
By building strong community relationships and maintaining local engagement this project was able to succeed.
The involvement of grassroots organisations was key to the project's success as it relied on local connections and relationships to run.
© Abel Kiprono

A newly replanted degraded mangrove site in Mwache, Kwale

© Abel Kiprono

Mangrove restoration has been used as a management tool to recover lost and degraded sites in Kenya

© Abel Kiprono

Mangrove restoration has been used as a management tool to recover lost and degraded sites in Kenya

© Abel Kiprono

A community established mangrove nursery in Tsunza, Kwale

© Abel Kiprono

A 26 years old mangrove plantation at Gazi bay, Kenya

© Abel Kiprono

Mangrove forest is one of the major carbon sink and nature based solution in climate change mitigation

© Abel Kiprono

Mangrove forests provide a long-term carbon sink hence suitable in climate change mitigation

© Abel Kiprono

Mangrove forests provide a long-term carbon sink hence suitable in climate change mitigation

© Abel Kiprono

Mangrove forests provide a long-term carbon sink hence suitable in climate change mitigation

© Tropimundo

An example of carbon offset certificate issued from Mikoko Pamoja

© KMFRI Archives

Mikoko Pamoja receives the UN's Equator Prize 2017